Jane Stoker let me down. I refer to the same Jane Stoker who – as I'm sure you know – was lecturer of Domestic Economy at Stockwell Training College, London, England, back in 1876. I'll give you the full facts and let you judge if my complaint is not justified.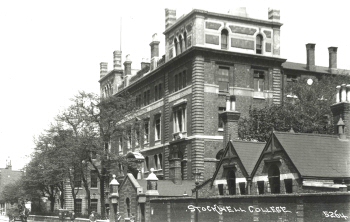 I was browsing around an antique books shop in London, when my gaze fell on a book titled "HOME COMFORT: A Complete Manual of Domestic Economy for Schools and Colleges". The price was stiff (GBP 24), but as soon as I got to page 8, I decided to make the investment. Page 8, which couldn't be more in tune with my own thoughts, states in no uncertain terms:
     "The father should indirectly rule the house. His wishes, expressed or understood, should be law: the household arrangements should be made with a view to his comfort and convenience…Home should be to him a haven of rest. He should not directly interfere in the management of the house, which is the wife's province, nor should he be in any way troubled with houselhold matters."
...