I am always taken by surprise when a story line somehow finds its way into my consciousness and, once settled there, demands to be written. Then I'm stuck with it, whether I like it or not. And, unfortunately, those story ideas don't come equipped with a well thought-out plot; instead, you get this rather fuzzy but nagging image that won't go away until the story is fully developed. This is what happened to me with "The Evelyn Project".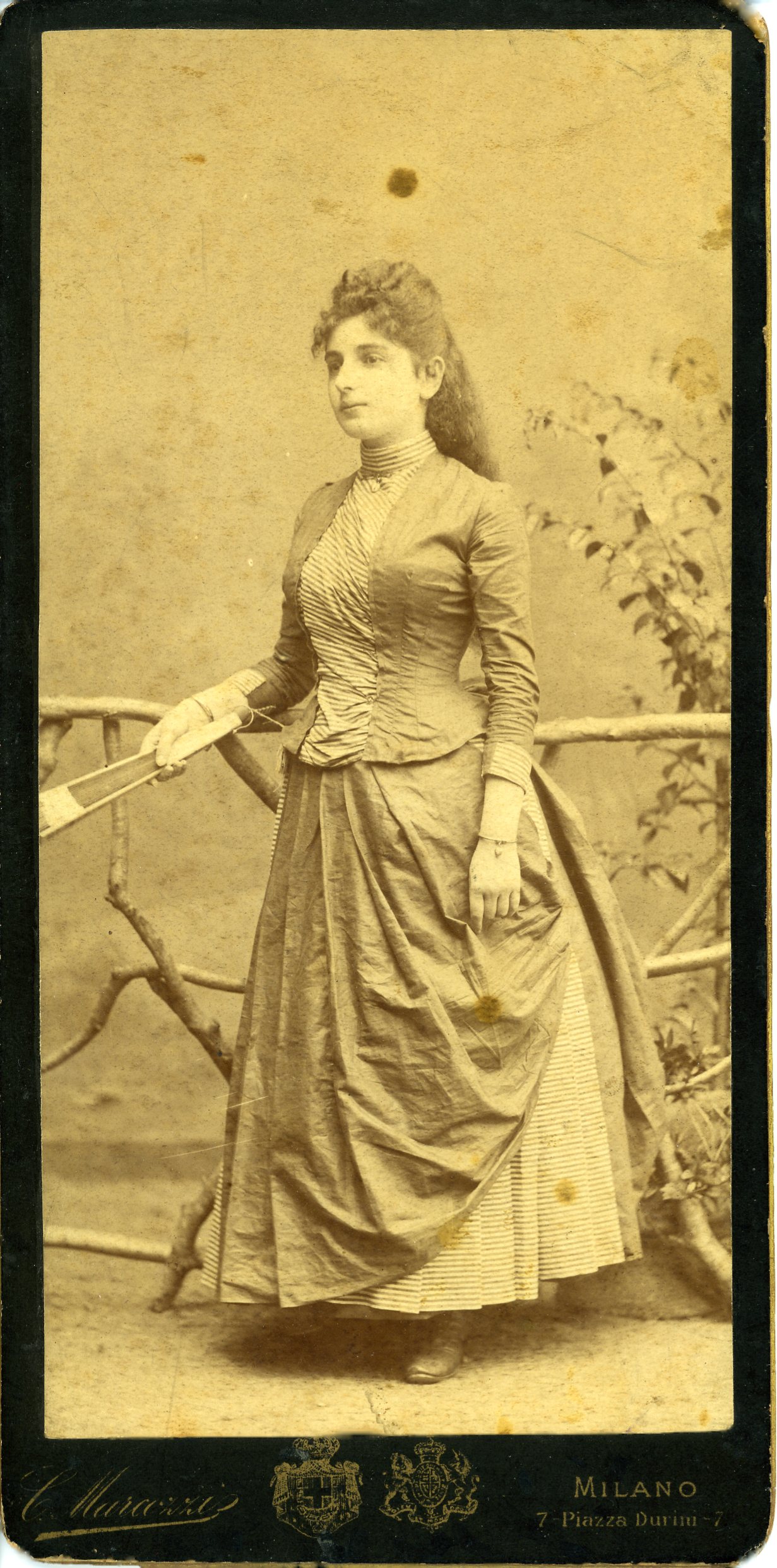 Evelyn (or, rather Evelina, as she was named in my native Italy) was my great aunt. She died of tuberculosis in 1894. She was only 26 years old. My great-grandfather was an influential politician who left no stone unturned to try to save his daughter and got her the best medical care that was available at the turn-of-the-century, among which praying was probably the most effective measure.
Evelyn's studio portrait, which I used in the book cover, hangs on the wall beside my writing desk. My second daughter, Lilach, is her living image and her 26th birthday is approaching fast. That might have been a catalyst for me to write the book, although the sad story of Evelyn's death was always a part of my family's ethos; I must've sucked it in with my milk because I can't remember the first time her name was mentioned. When my parents died I was left with the responsibility to make sure that my family history would not be forgotten. That entailed a lot of reading in books, documents and letters, which brought Evelyn's figure increasingly to life for me. I learned of her warm relation with her father through letters she had written to him, and I discovered more than I already knew about my great-grandfather's devotion to her.
Throughout my reading and learning one persistent thought kept popping up in my head: today her death would have been an unnecessary tragedy; with readily-available antibiotics an otherwise healthy young woman would not have succumbed to her illness. So what if it was possible to go back in time and save her using medical technology commonly available today? It is probable that saving Evelyn's life would not have changed the course of history (contrary to what many science fiction books would predict), but even if it did, preventing her father's private hell would have been well worth the price.
Having got emotionally involved in her story I realized that I had to do more than just sit there and shake my head in sorrow. I couldn't just let Evelyn fade away in those yellowing papers. I had to do right by her (whatever that meant). My investigation of Evelyn's misfortune allowed me to put myself in my great-grandfather's shoes, to feel the emotions that he must have felt (he was approximately my age when Evelyn died) and to test the length to which a father would go in an attempt, no matter how futile, to save his child.
...