WHAT IS "TRUE COLOR BLINDNESS"?
There is an ongoing discussion in the literature and on the web, about color blindness, which misses the point entirely. That's because it links it to racial issues and forgets the broad picture. True color blindness is that blessed state in which you truly fail to notice superficial elements that stand between you and your fellow human beings; that fortunate failure of your brain to be ignited by stereotypes.
The problem is not limited to race. Limiting the discussion to race hides the broader picture in which racial issues are but one of many facets of the disease and does not allow us to see the rest. Moreover, we turn color blindness into denial, as argued by Warren J. Blumenfeld. As pointed out by Michael I. Norton (see Carmen Nobel's excellent article), "we do notice race, and there's no way of getting around this fact". The trick, however, is to notice it and then to go on noticing that it has no importance or meaning whatsoever to you. No, you don't need to fool yourself – that won't work. Please read on.
WHY AM I WRITING ABOUT TRUE COLOR BLINDNESS?
After all, this is a literary blog, not a social sciences one. But I am a writer and I write about Life; I couldn't write and feel about my characters the way I do, without first mastering true color blindness and, as a result, developing empathy. There is no reason why you can't do the same, but someone has to tell you that it can be done, and that it's easy once you get the hang of it. So I'm writing about it to share with you the many rewards that you can reap from it. I hope you'll share back and spread the word.
True color blindness is at least in part innate, but much of it can be acquired. Acquiring it is obviously more difficult than being born with it, and I was lucky that, apparently, a birth defect in my brain made it impossible for me as a child to see the "proper" social dividing lines that I was supposed to respect. With that head start it wasn't difficult to acquire the rest.
I owe much of my openness toward stereotyped people to a night spent on a bench with two prostitutes.
I bet that you would like me to explain that statement a little bit more…
You can (and should) read all about it HERE (but don't get too excited; it's not what you think.)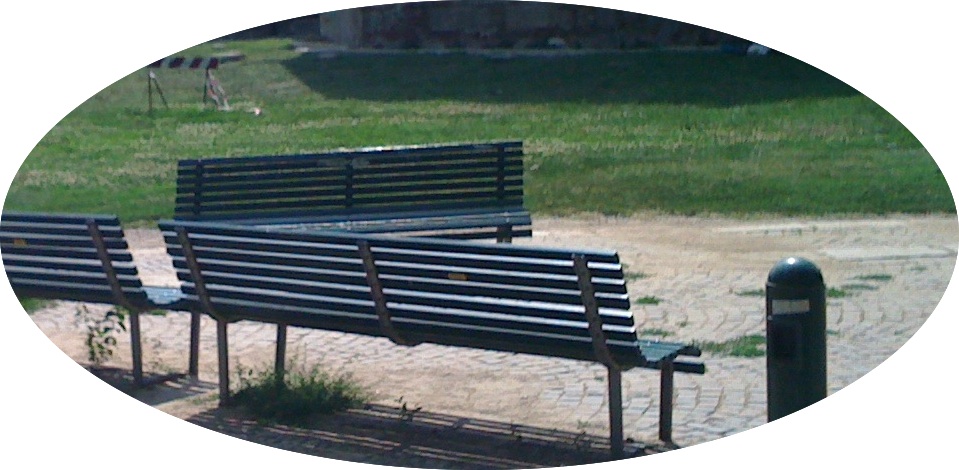 Individuals and different societies have always been amazingly creative in finding reasons and ways to discriminate against other human beings. Color, origin, gender and religion are perhaps the most obvious driving forces behind discrimination, but by no means the only ones. We discriminate against people with physical disabilities, language difficulties, affiliations other than our own, different political inclination or sexual preferences, and virtually against anybody who differs from us and strays from our pack in any respect.
Many of us unwillingly discriminate against others and suffer the consequences. While it's easy for us to feel for the suffering of those who are discriminated against, little or no attention has been paid to the suffering of the unwilling discriminators. And yet, every decent person suffers knowing that, on many occasions, he has consciously or unconsciously committed the sin of discrimination, which he will commit again and again, actively or passively, throughout his life.
This section of my blog is about "true color blindness" in its broadest sense: that desirable state in which your view of your fellow human being is no longer obscured by layers of apprehension toward differences that may exist between you and him or her. This is not merely a matter of a specific trait with which we feel uncomfortable, but first and foremost a social and cultural barrier that keeps you from enjoying what the world has to offer you through human interaction "outside the box" (or, rather, outside what your social circle perceives as being "the box").
I will be posting my thoughts and experiences here, and I invite readers to participate in this discourse, to contribute their thoughts, stories and questions, and to grow together to attain TRUE color blindness.
I told you about my night on the bench. So what about you? Did you have an unexpected encounter that made a difference to you? Go ahead and tell us; this is the place to do it.