Bashar (Butcher) Asad's thugs are butchering women and children every day and the carnage goes on undisturbed. We should speak up. We must. Everybody, everywhere, because politicians don't care. No decent people can remain unmoved. Never mind that the Syrians are my enemies. This is not about enmity, it's about basic human decency.
Politicians don't understand human decency. The European Un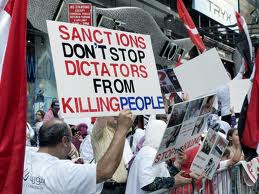 ion sent a message to the Syrian regime: "No more caviar, fancy shoes or primo cigars for you until the violence stops". EU foreign policy chief Catherine Ashton said the new round of sanctions "was necessary and had been designed to avoid affecting ordinary citizens." No kidding!
I wonder if Ms. Ashton thinks that if the oppressed Syrian population can't have caviar, they can eat cake. I wouldn't put it past her.
Secretary of State Hillary Clinton said: "We stand in solidarity with the Syrian people and the peaceful marchers in cities across Syria who have taken to the streets to denounce the massacre in Haoula." Solidarity, sure. That's going to stop the murders.
What right-thinking person will ever believe that the West can be relied upon to stop massacres like the one that is going on daily in Syria? You certainly won't catch me believing a word the West says.
And that brings me back to twelve years ago. Toward the beginning of the new millennium the West was dying to become Hafas El-Asad's best friend, but had a little problem: the father of the present Butcher Asad headed a terror state. Ways had therefore to be found to whitewash Syria's image before any actual public rapprochement steps could be taken. Then President Bill Clinton understood that brokering a so-called "peace" between Syria and Israel would do the trick. There was the little problem of territorial concessions needed to stage the farce, which would seriously jeopardize Israel's security, but "reassurances" would be given that would "guarantee" Israel's safety.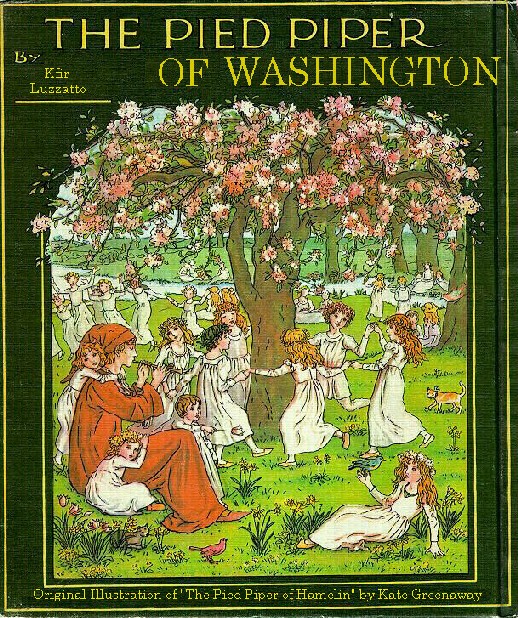 I wrote an opinion piece about the situation, which was published in the Hebrew newspaper Ha'Aretz on January 13, 2000, under the title "The Pied Piper of Washington". An excerpt from that article is found HERE.
We didn't commit that one act of stupidity, eventually, and didn't give the Golan Heights to the Syrian dictator. However, in twelve years politicians have not become less cynical, but rather the opposite. Secretary Clinton "condemns" and will "intensify" the "pressure on Asad", but in reality nobody is lifting a finger to try to stop the mass slaughter.
On one point my prediction was wrong: I didn't expect Bashar Asad to be even worse than his father. That will certainly earn him a hug from Hafez, when they meet in Hell.
I apologize for having been right regarding the rest.